I'm Attorney Kenneth J. Goldberg,
and I solve all types of problems for my clients, but I generally practice in one of three areas: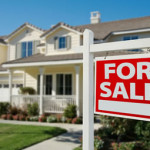 VIDEO TRANSCRIPT
I think most of us go through life trying to avoid the uncomfortable and unfamiliar. But as life would have it, we're not always so lucky. Accidents happen, people get injured, many times through no fault of their own.
And even in more positive circumstances like buying or selling a home, you often have to deal with the unknown.
I'm Kenneth Goldberg, Attorney at Law, thanks for visiting me today.
The first thing you should know is that I am constantly guiding people through unfamiliar territory.
For clients who've been injured, I understand that you have questions. How are my medical bills going to get paid? How long will it take to settle my case? What is my case worth? My role is to answer these questions, walk you through the various stages of your case, and address your concerns along the way.
In real estate transactions, I'm continually guiding and educating people just like you, from start to finish. Whether you are buying or selling a home, I will explain your rights, and your obligations, and I'll show you how to protect your interests along the way.
The very nature of my business connects me with people who are going through stressful situations. And like my father practicing before me, I've become more of an advisor than a just a proficient technician.
So, here's what you can count on.
I'll listen to you.
I'll help you understand any legal challenges you encounter.
And ultimately, together, we'll determine how I may help you best.
The next step is yours to take. Contact me today, send me a note, or just pick up the phone. I look forward to speaking with you.
And by the way, you can call me Ken.
"Personal injury litigation is something that I really enjoyed when I started practicing at the time with my dad," Ken began. "I really enjoyed helping people and had good success with it."
Ken's practice includes real estate, as well, but more than 50% of his practice is focused on personal injury. Within that practice area, Ken has seen a lot of different cases. "It runs the gamut. Slip and fall cases. Slipping on ice or snow. Sometimes there are car...